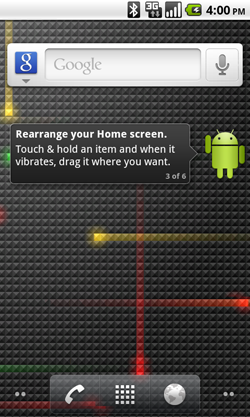 The
Android 2.2 SDK is out now
, an essential step to getting the new OS actually on real devices. 2.2 promises improved speed, improved support for MS Exchange, improved video recording and tethering.
We don't know what devices will be able to run 2.2 (codename "Froyo") for sure - some early Android handsets don't have enough space on the ROM, and for a manufacturer-supported release there has to be a lot of testing to ensure stability. There are reports that most recent HTC devices will be able to run
Froyo
.
Rumours are that the first 2.2-enabled device is likely to be the
Google Nexus One
.